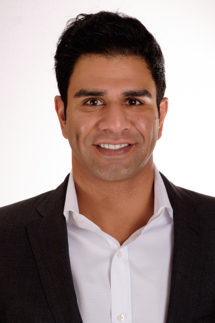 A native of Vancouver, British Columbia, Canada, Rezwan moved to Arizona in 2006 to pursue opportunities in healthcare technology. He completed his Masters of Business Administration from Arizona State University in 2010 with a focus on Entrepreneurial Management.
Rezwan spends most of his time as a Partner and Board member at Spear Education, a global leader in the dental space focused on providing clinical and business solutions to dental practices and teams alike. His expertise lies in Business Development, Leadership Development, Marketing, Sales and general Operations. He  is also involved in various businesses in the valley. Most notably, he is a partner in the USL's Phoenix Rising FC, the valleys highest level professional soccer club.
Rezwan's interests outside of business revolve around maintaining a healthy and balanced lifestyle. He focuses exercise and sport, but has a passion for the game of golf. Further. He is about lifelong learning and personal development. Rezwan is a member of Young Presidents Organization (YPO), the global platform for chief executives to collaborate with the most influential and innovative business leaders to inspire business, personal, family and community impact.
Rezwan also believes in giving. He is involved or has donated to several non-profits. Most recently, Open Wide Foundation, Larry Fitzgerald's First Down Fund, Gonzo's Hometown Heroes, Make-a-Wish Foundation, and Hope Kids